The unofficial origin of the Bodrum Castle dates back to 1959 but it wasn't officially open or available to the public until 1961. Mr. Haluk Elbe was the very first Director of the museum and the first funding to the museum was only $50 USD from the Turkish Government. The funds were needed to help repair all the damage done to the castle walls and to make the rooms safe for viewers to walk in and visit.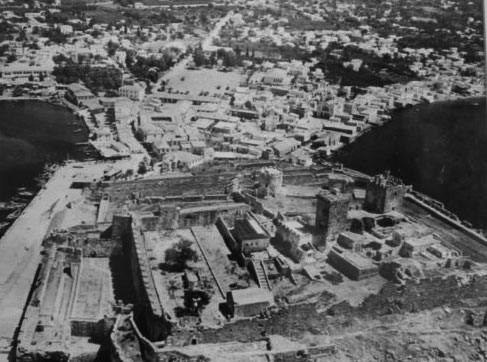 It was in 1959 that the very first artifacts were collected from the ocean floor from divers and put on exhibit. The Knights' Hall was the first place to receive these artifacts and was opened up first, which also opened up access to the esteemed Carian Princess Exhibit. One of the main gimmicks of the museum through is the amphorae that are scattered throughout the grounds.
The divers have recovered thousands of these reserved amphorae which were once originally used to transport goods. Some of the main divers for the exhibit were Peter Throckmorton, Mustafa Kapkin and Honor Frost. They were doing diving expeditions in 1958 to find ancient artifacts for the museum. Some people see the Bodrum Castle as a romantic getaway or a nice place to visit with your significant other but the castle has a lot of history along with some horrific dark past times.
Restoration efforts were started by Mr. Haluk Elbe who spear-headed the effort to get the castle up to code and operational. Another director however named Mr. Oguz Alpozen was responsible for making the museum come to life under a "living museum" concept that he invented. This concept has attracted hundreds of thousands of tourists yearly since the inception.
The current director of the Bodrum Museum is Mr. Yasar Yildiz. There were over fifty museums all over the world that entered to be the European Museum of the Year Award in 1995. There were forty-five museums that were eligible to be entered into the contest for the final found where only twelve went on to pass. The Bodrum Museum of Underwater Archaeology was under representation of Turkey and in the final selection process for the best Museum of Europe in 1995 was awarded as one of the twelve finalists and was given a certification called the "Certificate of Special Commendation 1995".